( BEST PRICE )
Highlight
Locks milk in, keeps air out, for easy upright feeding The teat stays full of milk, even when the bottle is horizontal, so your baby can drink in a more natural, upright position.
This can help reduce reflux, aid digestion, and make feeding time more comfortable for you and your little one. Teat stays full of milk, not air Our unique AirFree™ vent draws air away from the teat, so your baby swallows less air as they drink.
This can help reduce common feeding issues such as colic, reflux and gas. Anti-colic system proven to reduce colic and fussing* Clinical studies have shown that the Philips Avent bottle reduces colic and fussing*.
How? A valve in the teat prevents vacuum build-up as your baby drinks, allowing uniterupted feeding. This can help reduce colic, gas, spit-up and burping.
Easy to clean & assemble, as AirFree™ vent is a single piece The AirFree™ vent can be easily assembled with any Philips Avent Anti-colic and Classic+ bottle. Also cleaning is a breeze, thanks to the bottle's wide-neck, and there only being a few parts to clean.
Simple to use To start, fill the bottle with milk, place the AirFree™ vent over the rim, and screw on the teat.
Tilt the bottle downwards once to fill the teat, and you're ready to go. When feeding, make sure the AirFree™ vent stays on top.
The teat will stay full of milk, even when it's horizontal, for easier upright feeding.
Use your bottle with or without the AirFree™ vent You can use your Philips Avent Anti-colic bottle with or without the AirFree™ vent.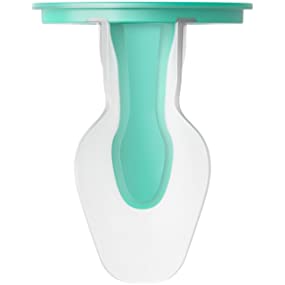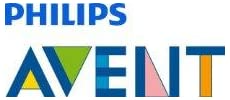 As the #1*** recommended brand of Mother & Childcare products worldwide*, Philips Avent prides itself on providing innovative baby products. For over thirty years, we have worked hand-in-hand with healthcare professionals, clinicians and moms to develop products with babies' needs in mind. We have a full range for you and your baby, from breastfeeding to bottle feeding, pacifiers and toddler cups. Philips Avent is here to help you build a healthy start for a happy baby.
***GemSeek survey, 2016
Designed to reduce colic, gas and reflux
Ideal set to get started with bottle feeding. Our AirFree vent is designed to help your baby swallow less air by keeping the nipple full of milk during feeding. Reducing the amount of air your baby ingests helps with common feeding issues such as colic, gas & reflux.
4 of 5 moms agree: Baby had fewer feeding issues*
BPA free**
*80% of moms agreed "my baby experienced fewer feeding issues", home placement test with 144 US moms, MetrixLab, 2017
**Philips Sustainability Report, Ref SUS-007, 2018