( BEST PRICE )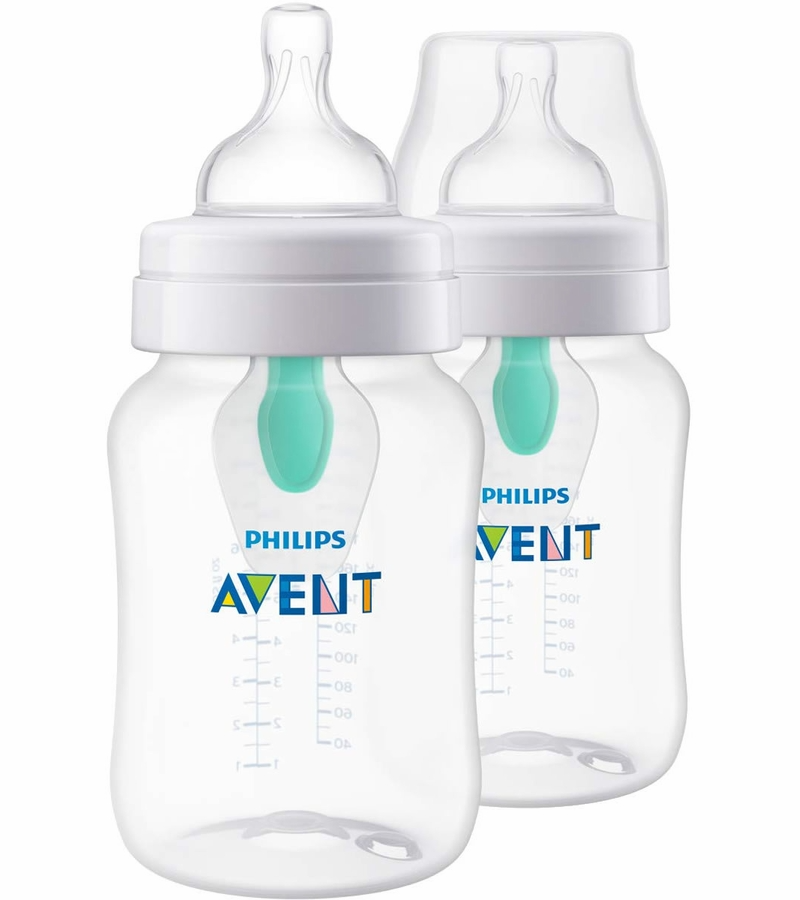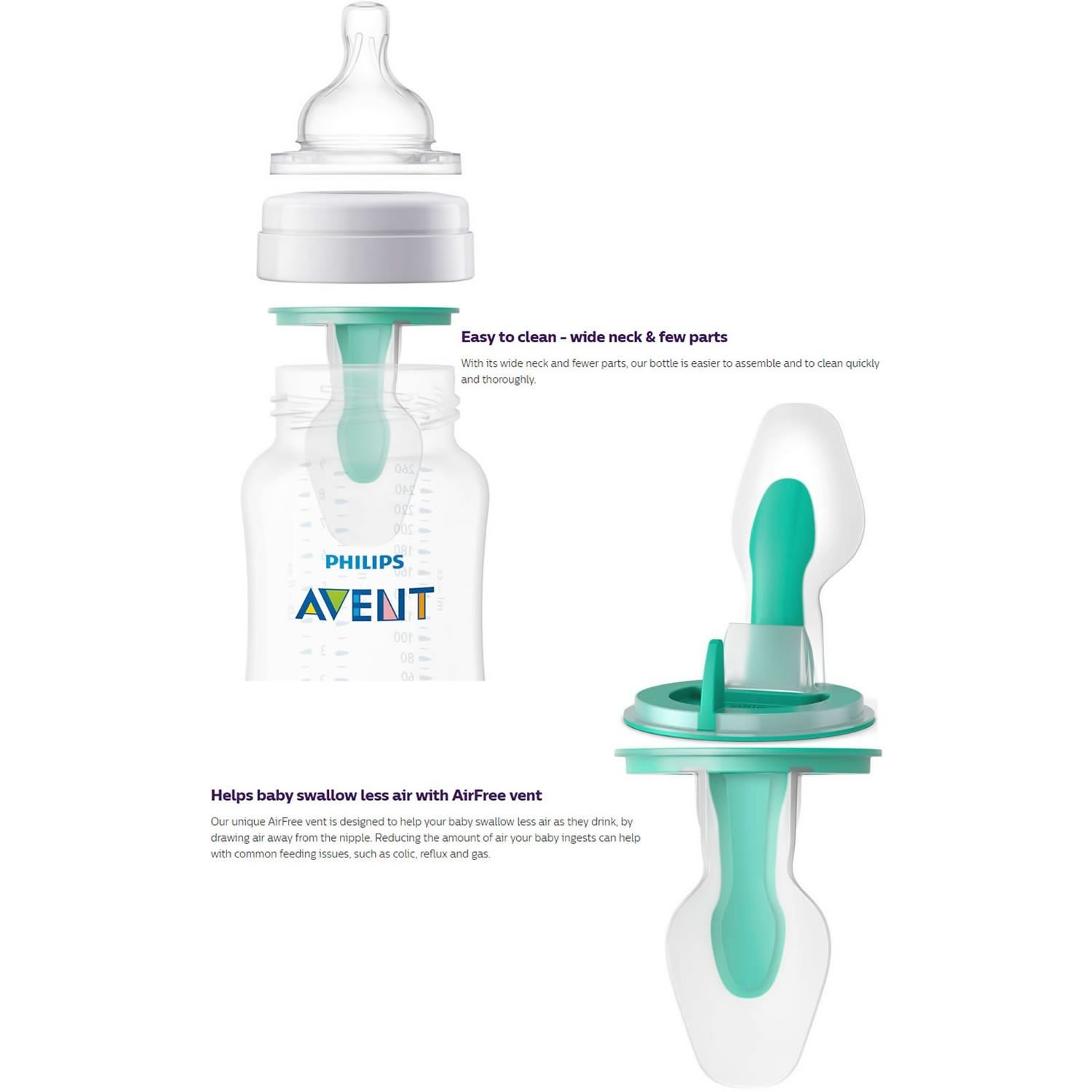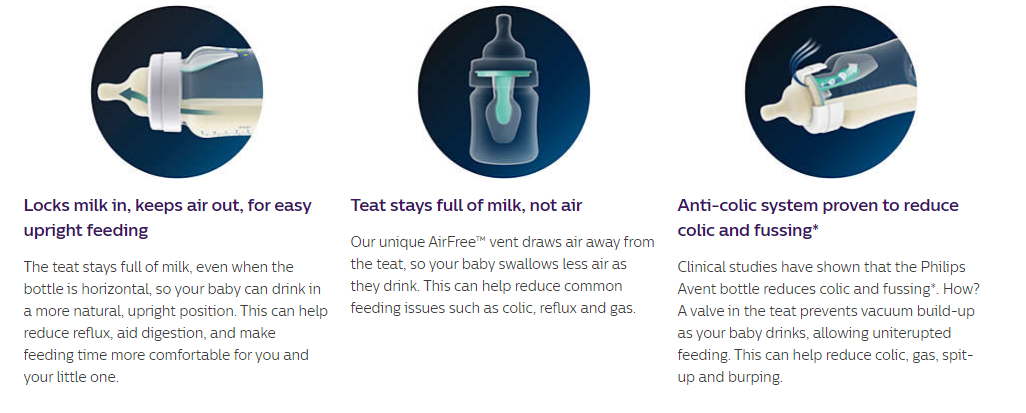 The unique AirFree vent is designed to help your baby swallow less air as they drink by keeping the nipple full of milk during feeding. Reducing the amount of air your baby ingests helps with common feeding issues such as colic, reflux and gas. With a valve within the nipple to prevent vacuum build-up and a nipple shape design for a secure latch, this bottle ensures quality!
Clinical studies have shown that the Philips Avent bottle reduces colic and fussing. Fussing is significantly reduced at night as babies fed with Philips Avent anti-colic bottles experienced 60% less fussing than babies fed with a leading competitor's vented bottle.
The shape of the nipple allows for a secure latch, and the ribbed texture helps prevent nipple collapse, for uninterrupted, comfortable feeding.